CWN President
The president of Capital Women's Network serves on the board for a minimum of two years as president-elect prior to her role as president.
The president oversees all board meetings and monthly luncheons, and keeps the focus and mission of the network aligned. Board seats are for two years so this commitment is not taken lightly. Pamela Aveling is CWN president from 2016 to 2018. She is a long time member of CWN and previously served as president-elect and scholarship chair. CWN is proud to have her as our leader!
Pamela Aveling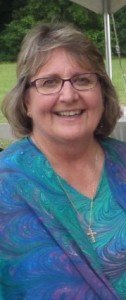 Pamela is excited and focused on continuing the great work the Capital Women's Network has achieved since 1978.   The foundation of the organization is strong, starting as part of a conscious and concerted effort to help women advance in business, the professions, and government during an era when women were just beginning to diverge from their traditional roles in the American workforce. CWN's biggest focus is the education of women.  Often women must interrupt their education to care for loved ones, or for a myriad of other reasons. CWN has scholarships for women returning to their education at Tallahassee Community College, Florida State University, and our newest one at Florida A & M University. Pamela's goal for her presidency is to continue to reach the level of endowment for the FAMU Scholarship.  She also wants to expand the membership and include women from different walks of life to insure CWN membership remains diverse.  Pamela is passionate about supportive networking and will continue to provide opportunities for members to share community events.  She sees this as an honor to work with women of high ethical standards and have fun.
Pamela and her husband, Arthur, own King Arthur's Tools and Magic Whiteboard Products, LLC.  In 2006 she opened Guinevere's Gallery to showcase woodworkers' art work from around the world.  They also operate Camelot's Woodworking Studio bringing in world class instructors to educate wood turners and woodcarvers.  King Arthur's Tools is a family owned business that started as a home based business 26 years ago.  She is proud that the majority of the products are made in America.   Pamela has been recognized as a Small Business Advocate by the Tallahassee Chamber of Commerce and the Company has won Small Business of the Year three times, Jim Moran Institute's Entrepreneurial Excellence Award, U.S. Chamber of Commerce Faces of Trade International Award and industry awards for entrepreneurship and product innovation.
Prior to working in the private sector Pamela spent a successful 25 year career working with people with disabilities as a teacher, school administrator, and supervisor of several State and award winning national programs.  She still advocates and supports individuals with disabilities.
Board service is important to Pamela. In addition to CWN, she currently sits on the TCC Foundation Board. Past board service includes being past President, and first female president, of Tallahassee Sunrise Rotary, and past board chair of Lee's Place board of directors.
In her spare time she enjoys reading and discussing her reads with her book club,  canoeing and kayaking, traveling, and hanging with her dog Meisha.